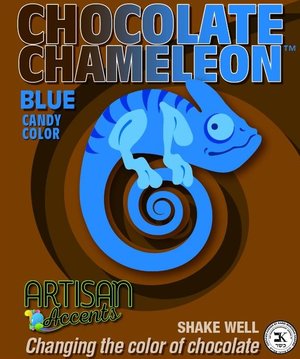 Chocolate Chameleon Artisan Accents 2oz.- Blue
 Changing the Color of your Chocolate to create beautiful, Vibrant, incredibly delicious treats for your sweet business.
If you make chocolate covered apples,Oreos, Strawberries this is a must have product
Add to your white chocolate melts, any brand will work! Add to already colored melting chocolates to make the color more vivid!